Lax Kw'alaams Mayor Praises Senate Committee Rejection of Tanker Ban Bill
The Mayor of Lax Kw'alaams is applauding a senate committee's decision last week to reject the federal government's proposed oil tanker ban for the north coast of BC.
John Helin says the decision is a victory for Lax Kw'alaams and all indigenous communities looking to generate economic opportunities and build better lives for their members.

Bill C-48 would formally prohibit ships carrying more than 12,500 tonnes of crude oil from loading or unloading between the northern tip of Vancouver Island and the Alaska border.
Helin said the bill would unfairly target communities like Lax Kw'alaams, which he says is seeking opportunities to capitalize on potential natural resource development.

Helin's brother Calvin is president of Eagle Spirit Energy, which hopes to build a pipeline to transport heavy oil from Alberta to the North Coast for shipment overseas.

Both Skeena-Bulkley Valley New Democrat MP Nathan Cullen and North Coast New Democrat MLA Jennifer Rice have expressed disappointment with the Senate Committee decision, saying the fact that unelected Senators can overturn a bill approved by elected MP's sets a dangerous precedent for Canadian democracy.

The bill still faces a vote by the full Senate.


=== NEWS RELEASE ===

Lax Kw'alaams applauds the Canadian senate's recommendation to reject a proposed oil tanker moratorium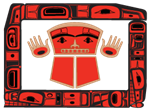 LAX KW'ALAAMS, British Columbia, May 17, 2019 (GLOBE NEWSWIRE) -- Lax Kw'alaams welcomes the decision reached by the federal senate transportation committee on a proposed oil tanker ban in northern British Columbia.

Bill C-48 would essentially prohibit oil tankers from entering northern B.C. waters, unfairly targeting communities such as Lax Kw'alaams that are seeking opportunities to capitalize on potential natural resource development.

"The senate's decision is a victory for Lax Kw'alaams and all Indigenous communities looking to generate economic opportunities and build better lives for members," says Lax Kw'alaams Mayor John Helin, who recently travelled to Ottawa to attend a senate transportation committee meeting regarding Bill C-48.

"Lax Kw'alaams does not appreciate governments imposing their position on us, as was done in this situation. True reconciliation means something and self-determination means something, and imposing moratoriums without consulting those affected goes against these principles."

A formal senate vote that would stop Bill C-48 is expected to be held in the coming days.

About the Lax Kw'alaams Band

Lax Kw'alaams is a First Nations community located on the North Coast of British Columbia, near Prince Rupert. The band is the largest of the Tsimshian Nation, with approximately 3,800 members, many of whom reside in the community or in Prince Rupert.

For more information:

Lax Kw'alaams Mayor John Helin