New Ottawa Senators Centre Matt Duchene Is A Country Music Fan!
Yesterday, (Nov. 5) it was announced that former Colorado Avalanche player Matt Duchene was traded to the Ottawa Senators.
Duchene is going to be a great addition to the Sens - he's not only a great NHL player, but he loves Country Music!
Last year, he had the chance to go up on stage and perform alongside Lee Brice at the NHL All-Star Competition weekend , "All-Star Friday Night at Music City" in Nashville.
"It was cool to get up there with Lee Brice. Obviously, he's a big name in country music and it was nice to get to know him a little bit. It was fun to be in that environment, the music and the hockey — those are my two favorite things."

- Matt Duchene
He's no stranger to performing with Country artists - he's also gotten up on stage with Thomas Rhett before too... watch here!
Matt Duchene is #95, and has his first game with the Ottawa Senators Friday night (Nov. 10) against his former team, Colorado Avalanche, in Sweden.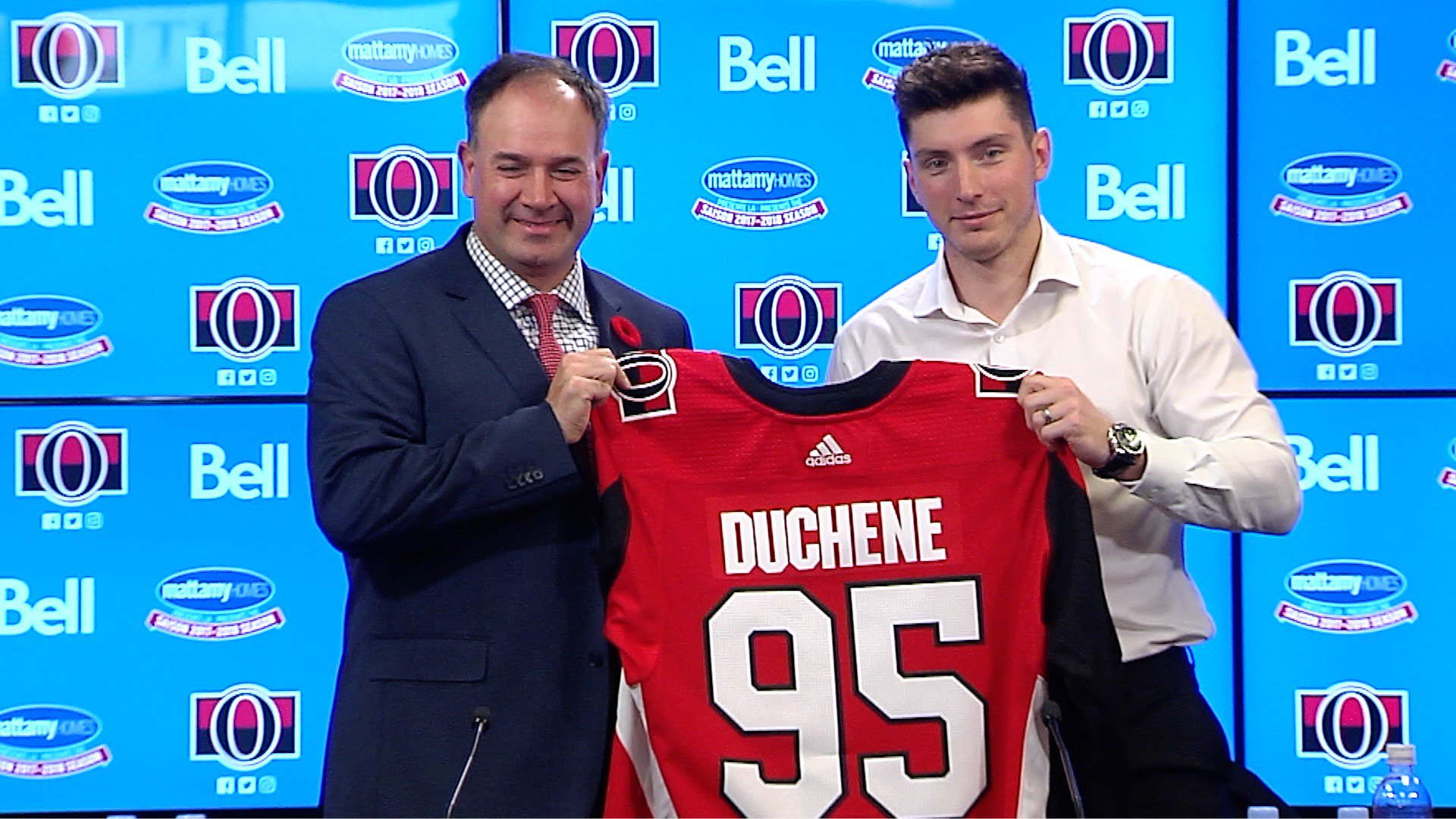 ICYMI: #Sens GM Pierre Dorion and Matt Duchene spoke to media at a press conference earlier today.

WATCH: https://t.co/yOCPz5o38j pic.twitter.com/wdemHuu1Gp

— Ottawa Senators (@Senators) November 6, 2017
Find out more about Matt Duchene and the trade here.