Rascal Flatts Reveal "Back To Us" Track Listing
Rascal Flatts are getting ready to release their 10th studio album, Back To Us.
Ahead of the May 19th release, they have shared the track listing for the 10-track album, and a 13-track deluxe edition available through Amazon.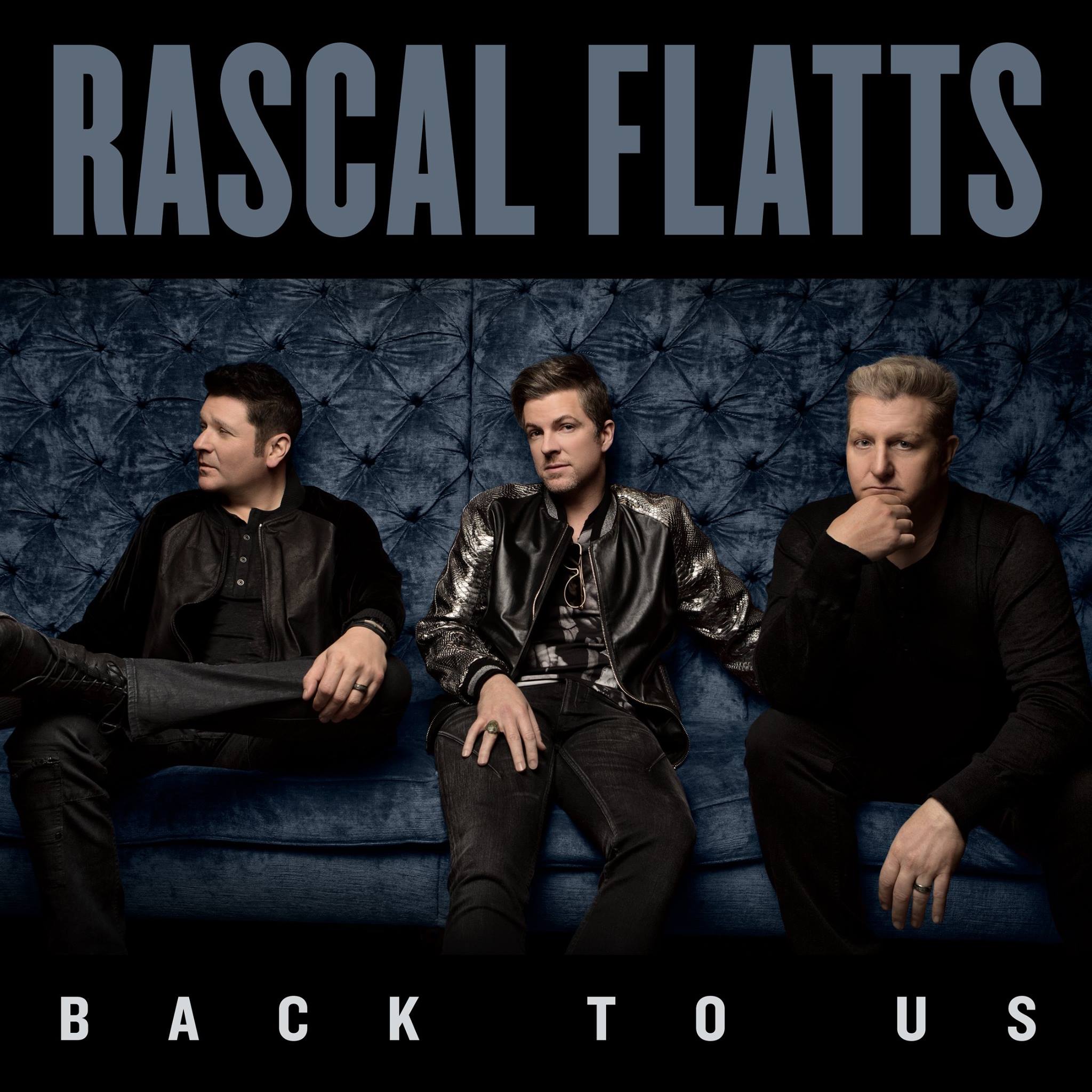 Rascal Flatts' Back to Us Track Listing:
1. "Yours If You Want It" (Andrew Dorff, Jonathan Singleton)
2. "Back to Us" (Cary Barlowe, David Hodges, Josh Thompson)
3. "I Know You Won't" (Steve McEwan, Wendell Lee Mobley, Neil Thrasher)
4. "Hopin' You Were Lookin'" (Cary Barlowe, Jesse Frasure, Shay Mooney, Dan Smyers)
5. "Dance" (Joe Don Rooney, Blair Daly, Troy Verges)
6. "Are You Happy Now" (with Lauren Alaina) (Jay DeMarcus, Gary LeVox, Joe Don Rooney, Sean McConnell)
7. "Love What You've Done With the Place" (Benjy Davis, Shay Mooney)
8. "Kiss You While I Can" (Jay DeMarcus, Steven Lee Olsen, Greg Wells)
9. "Vandalized" (Luke Laird, Chris Stapleton)
10. Our Night to Shine" (Gary LeVox, Chris DeStefano, Travis Hill)
Deluxe Edition (Tracks Exclusive to Amazon):
11. "Hands Talk" (Gary LeVox, busbee, Jon Nite)
12. "Thieves" (Jay DeMarcus, Gary LeVox, Scooter Carusoe, Chris DeStefano)
13. "Roller Rink" (Nick Brophy, Jeffrey East, Jennifer Hanson)

Rascal Flatts will be heading to Las Vegas this weekend for the 52nd Annual ACM Awards, where they are nominated for Vocal Group of the Year.