The Chainsmokers Drop New Single 'Paris'
Back in December, The Chainsmokers had teased a new song -- now, that song is finally being released! Since then, the producer/DJ duo have continued to share short snippets of the tune, as well as their excitement to finally share it with fans. Now, you can finally hear their new single "Paris" -- or "pAris" as the boys are stylizing it (Get it? The A is like the Eiffel Tower?)
In The Chainsmokers' new song "Paris," we hear vocals from the duo's Drew Taggart, as we do on the guys' Grammy-nominated "Closer." Drew sings, "We were stayin' in Paris/To get away from your parents/and I thought wow/if I could take this in a shot right now/I don't think that we could work this out." There is also a female vocal intertwined with Taggart's in places throughout the track.
"Paris" is the official follow-up to their hit collaboration "Closer," which features Halsey -- which is up for several iHeartRadio Music Awards this year (in fact aside from Drake the guys are leading the nominations for 2017), as well as a Grammy. After first teasing the song on Snapchat, the guys also gave fans a taste of "Paris" during the duo's epic sold-out concert at the Los Angeles Convention Center on December 30th.
The Chainsmokers, comprised of Alex Pall and Drew Taggart, have had an amazing year filled with hit music. Not only did their score multiple Grammy nominations, and iHeartRadio Music Awards nominations, their hit singles "Closer," "Don't Let Me Down" and "Roses" all when multi-platinum, and took the No. 1 spot for 12 weeks, making it the longest running No. 1 song of 2016. And by the sound of it, the guys are sure to keep the success going with their new song "Paris."
Listen to The Chainsmokers new single "Paris" above.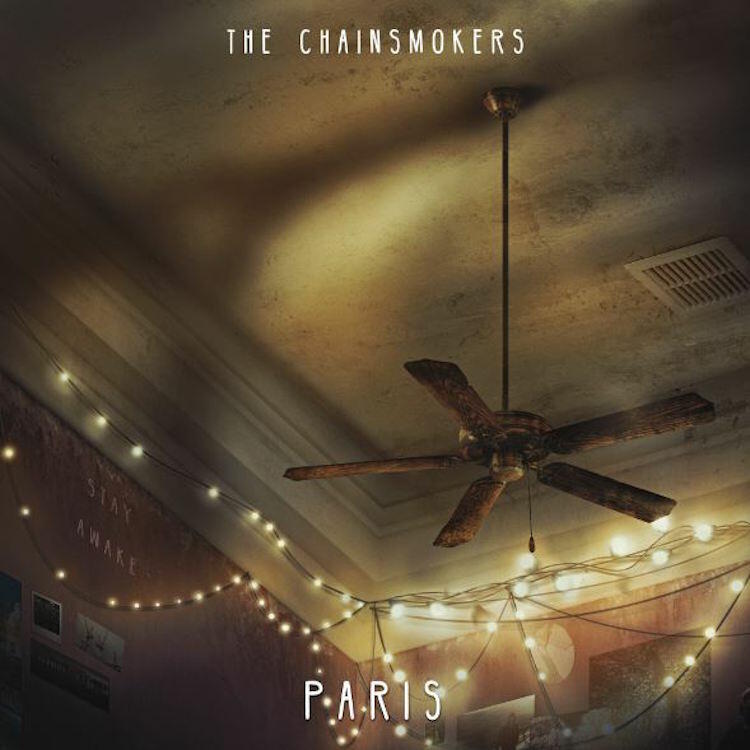 Original article at iHeartRadio