New Music Friday: What To Listen To This Weekend
Today (March 8th, 2019), Maren Morris released her highly anticipated second studio album, "GIRL".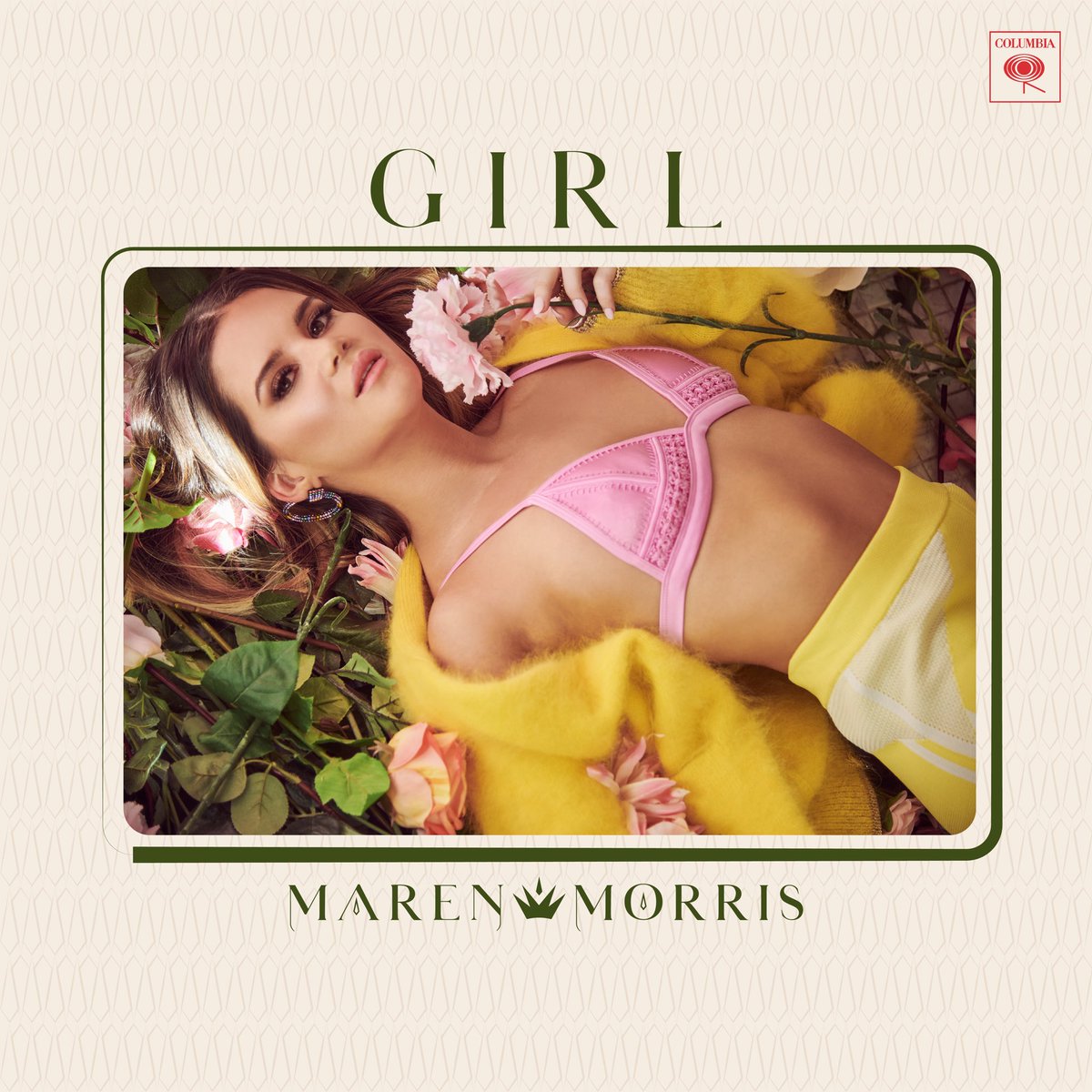 Maren co-wrote all fourteen songs on the record, including the title track, "GIRL" - approaching Top 30 at Canadian Country Radio.
The record showcases Maren's powerful vocals, and uniqueness.
So proud of this girl. And Girl. Everyone asked if she was making a pop record, and she went and made something uniquely Maren. And even after hearing it a hundred times in our kitchen, it still is so right. Huge smiles for you, Girl. pic.twitter.com/ucqOGH0fOa

— Ryan Hurd (@RyanHurd) January 16, 2019
She includes vocals of artists she looks up to, including Grammy Award-winning singer-songwriter Brandi Carlile and Brothers Osborne.
My Pick: "Great Ones"
"I wrote "Great Ones" with my husband Ryan Hurd and Mickey Reaves and we actually wrote this song a couple days after Ryan and I got engaged. I just remembered thinking 'what else would we write about right now' and we just started thinking about those really eternal loves. I always think about Jonny Cash and June Carter and that kind of historical, iconic love that we all want so the hook was "most loves don't make it through but the great ones do." That simplicity of such a grand idea really spoke to us and we finished the song and it ended up being the soundtrack to our engagement week."

- Maren Morris (Sony Music Nashville)
Maren Morris "GIRL" Track Listing
Girl
The Feels
All My Favorite People (feat. Brothers Osborne)
A Song For Everything
Common (feat. Brandie Carlile)
Flavor
Make Out With Me
Gold Love
Great Ones
RSVP
To Hell & Back
The Bones
Good Woman
Shade
You can see Maren Morris this August at Boots & Hearts Music Festival - see more at bootsandhearts.com
Next, Dustin Lynch has released a three song EP today, called "Ridin' Roads"
It features the title track, along with "Red Dirt, Blue Eyes", and "Little Town Livin'".
Dustin loves the message of the song, "Ridin' Roads":
"It goes back to 'Small Town Boy' and reminds me of that guy in Tullahoma, Tennessee, that I was and still wish I was to an extent -- being able to go back home and enjoy country roads and ride around with friends."

- Dustin Lynch - Billboard
Dustin Lynch is on tour with Thomas Rhett this spring, including a stop in Ottawa on Friday, April 26th on the Life Changes Tour. See more details and buy tickets here.
Last, Canadian Country Artist Dean Brody has released a new single!
"Whiskey In A Teacup" is the latest release from Dean Brody, and it's a song that started with the title. It's something that Dean sees and hears all the time in the south:
"It's kind of different for me, it was fun - sonically it's different, but I just love the whole message of it. It's got a little attitude, and I like it that way."

- Dean Brody
"Whiskey In A Teacup" is available for download everywhere.
Just announced this week: Friends Don't Let Friends Tour Alone - stopping by the Canadian Tire Centre, September 22nd, 2019.
Dean Brody and Dallas Smith will co-headline the tour, featuring Chad Brownlee, Mackenzie Porter and Jimmie Allen.
Tickets are on sale now at ticketmaster.ca
Upcoming Releases:
"Greetings From… Jake Owen" - Jake Owen (March 29, 2019)
"This Is Eli Young Band" - Eli Young Band (March 29, 2019)
"Reboot" - Brooks & Dunn (April 5, 2019)
"Center Point Road" - Thomas Rhett (May 31, 2019)