Yummy or Yucky - Pickle chips are a REAL SNACK!!
I love pickles. Dill, garlic, bread & butter. You name it if it's a pickle of any sort I will chow down on them. A new snack is hitting shelves for all the pickle fans out there. PICKLE CHIPS!!
Would you try them?? I tried making zucchini chips once and they did not turn out good. Soggy sallies. I'm very intrigued about these.
The chips are made of thinly sliced, "vacuum-fried" pickles.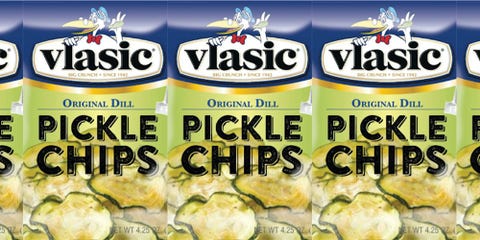 Photo: Food Business News
If you see them in Edmonton make sure to let a gal know!! dani@virginradio.ca