Design The New Google Doodle
Do you know a skilled young artist?
Even if theyre not THAT skilled, they could design the new Google Doodle.
Google is takign submissions from students from Kindergarden to grade 12. The winner will recieve a 10 thousand dollar scolarship, a new Mac Book, and a 10 thousand dollar technology award.
Get doodling!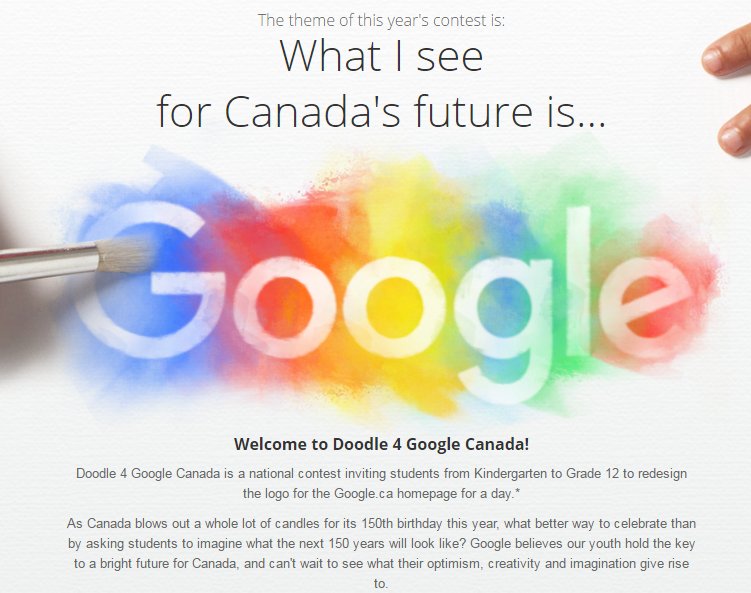 Sheeran's ballad gets new life with the Italian singer's unique voice.

It's a small world, after all.

It's the most Canadian way to celebrate the holidays, eh?