Serious crash in Niagara-on-the-Lake has portion of Niagara Stone Rd closed
A fatal crash in Niagara-on-the-Lake has a portion of Niagara Stone Road closed.
Just before 3 p.m. two cars collided head on Niagara Stone Rd at Eastchester.
One of the drivers was pronounced dead at the scene.
The driver of the second car was transported to a local hospital with critical injuries, but was then airlifted to an out of region hospital.
Niagara Regional Police say the road will be closed into the evening hours between Stewart Rd and Airport Rd.
The NRP's Collision Reconstruction Unit is on scene.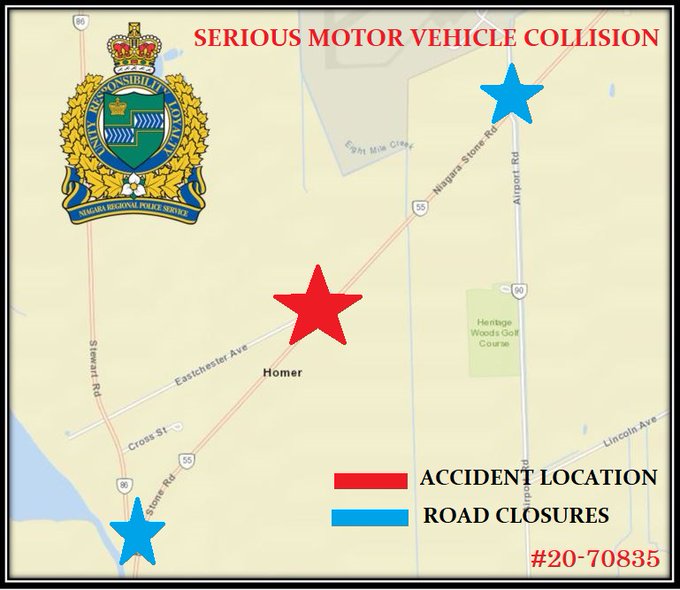 Executive Director of @IRQ_Nationals Leo Nolan will be on @610CKTB at 11:18am ET to shine light on the Alabama World Games and the LA Olympic Lacrosse bids. Will the founders of Lacrosse get to play lacrosse at the top level?

"This is Six Nations territory and it's going to remain Six Nations territory," said Skyler Williams to @jpantonacci. Skyler joins @SeanVanderklis and @KarlDockstader with a live update from 1492 Land Back Lane.