Dixie Chicks Return With New Single "Gaslighter"
At long last, the Dixie Chicks have returned! After 14 years since their last album, the trio comprised of sisters Natalie Maines, Emily Robison and Martie Maguire finally released a new song called "Gaslighter," the first offering of their new album of the same name which is due out on May 1st.
Dixie Chicks also shared the official "Gaslighter" music video, which was directed by Seanne Farmer and is a nod to female empowerment. As described in a press release, the visual shows "the militant strength of women through the centuries and the unbreakable bond they create through any of life's unforeseen circumstances," which is depicted through old footage of women in the military, hard at work at jobs like riveting and more.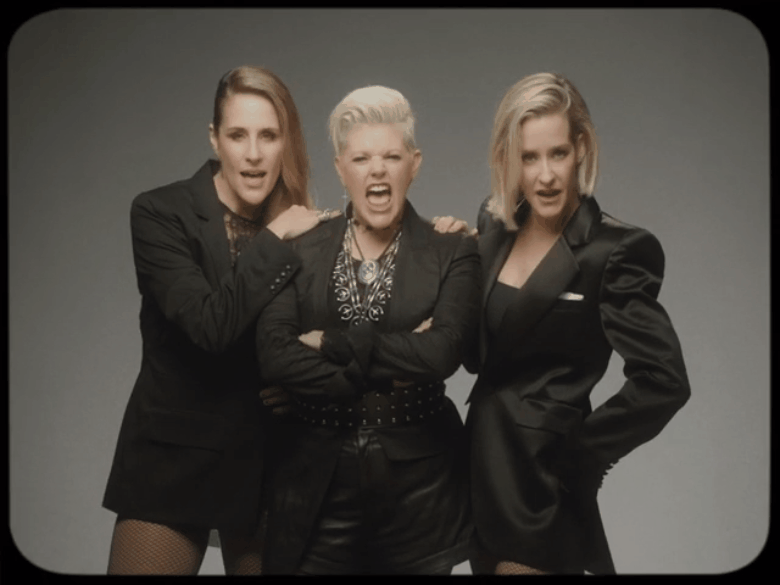 "Gaslighter," which was co-produced by Jack Antonoff, is the title track and lead single from the Dixie Chicks' forthcoming new album, Gaslighter, which is their first full-length record since 2006's Taking the Long Way. The band most recently appeared on Taylor Swift's new album Lover on her emotional song "Soon You'll Get Better." Details about Gaslighter the album have yet to be revealed, but according to the album pre-order, the record includes 12 new songs.
Listen to Dixie Chicks' "Gaslighter" on iHeartRadio.