Phone Games to Keep You E-tertained
E-tertainment might not be a word (yet), but we're going to say it means electronic entertainment, i.e. in this case, phone games that will keep you busy and having fun!
Games have been divided into 3 categories: Adventure, Puzzle, and Children Games (although trust us when we say that the children games are fun for adults, too).
Note: All games are available on Android and iTunes and are all free (but some might have in-app purchases).
Adventure Games
Aninmal Crossing: Pocket Camp
Animal Crossing: New Horizons might have just been released on Nintendo Switch, but this mobile game gives fans a good introduction to Nintendo's social-simulation Animal Crossing series.
The concept of this game is to build a fun campsite for you and your friends to enjoy, and trust us, it's a very creative and addictive game.
Plants vs. Zombies
Plants vs Zombies originally debuted in 2009, but updates and different versions (there's now a part 2) have helped the game maintain a huge following and is still fun for everyone 10+.
The idea of using your plants to stop zombie attacks may sound simple, but once you develop your own strategy, it's a world of fun!
Super Mario Run
Originally released in 2016, this game will take you back to your childhood and into the world of a Marios' side-scrolling Nintendo game.
Take Mario for a run by tapping on the screen and getting him through the game's different levels all while avoiding mushrooms and collecting as many coins as possible. Just like the classic Super Mario game, but on your phone!
Puzzle Games
Sudoku
Sudoku is one of those games that you won't feel guilty about playing because it makes your brain work, right?
There are a lot of different sudoku apps out there, they're all the same in concept, so have a go at any of them.
Homescapes
If this game were to be described, it would be a combination of Candy Crush and Sims.
After every puzzle/level you pass, you receive a coin that you can use to control the choices and movements your character makes. It's a really fun and interactive game that you will most likely get addicted to.
Wordscapes
Combining elements of a word search and a crossword puzzle, you are given shuffled letters that you have to make words out of.
Very fun, and keeps your brain working.
Games for Kids (and you!)
Human Heroes: Einstein's Clock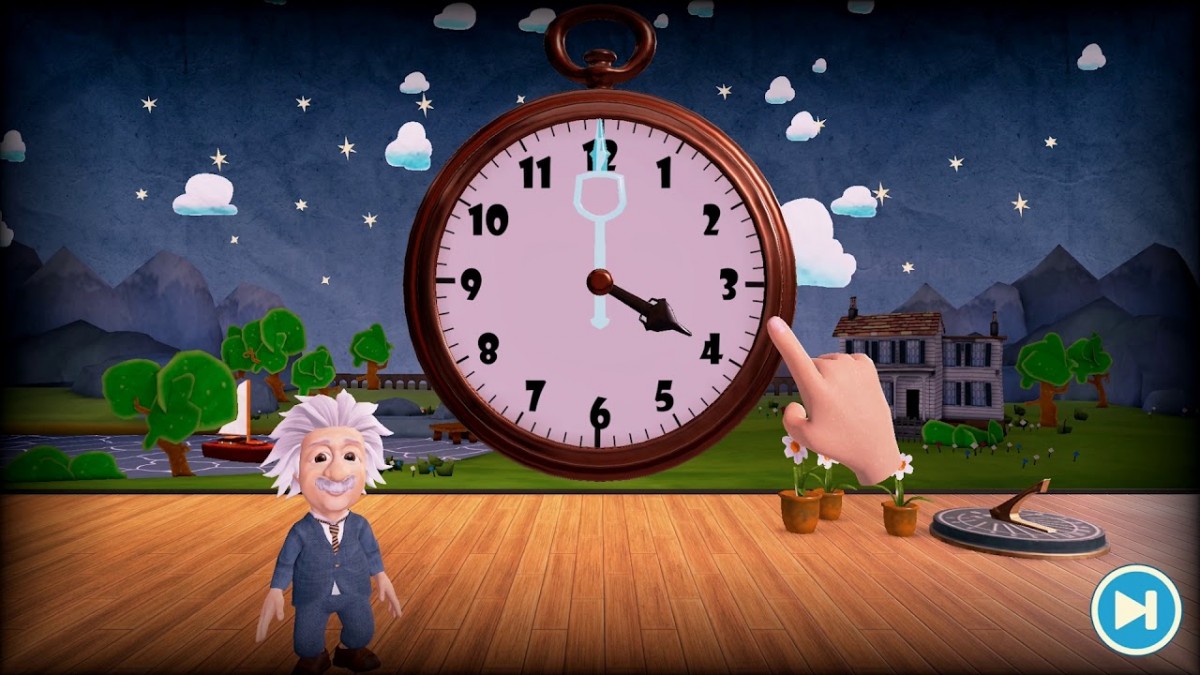 A fun game for kids with educational elements.
If your young ones are at the age where they're ready to learn how to read a clock - this is the app to get. Kids follow a virtual Einstein who helps guide them through games and teaches them how the concept of time works.
Toca Boca Hair Salon 4
I'll admit, this game is fun for everyone.
The concept is simple - give your "clients" a fresh haircut and style. You can grow hair, wash hair, cut hair, dye it, style it. The possibilities are endless, and it's a really fun and calming activity to pass the time.
Duolingo: Kids
Who wants to learn a new language and have fun while doing it?
There are two Duolingo apps: one for adults, and one designed for children that features Spanish, French and English lessons. It's the most popular language-learning platform worldwide and is highly interactive and addictive and a great start to e-learning.
There you have it!
Happe e-tertainment!